Buick Regal: Cargo Cover
Warning: An unsecured cargo cover could strike people in a sudden stop or turn, or in a crash. Store the cargo cover securely or remove it from the vehicle.
Warning: Do not place objects on the cargo cover. Sudden stops or turns can cause objects to be thrown in the vehicle. You or others could be injured.
If equipped with a cargo cover, use it to cover items in the rear of the vehicle.
Hatchback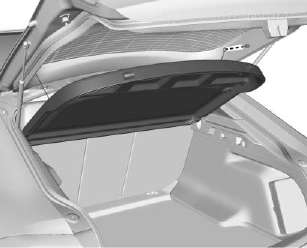 To remove the cargo cover:
1. Remove both cords from the hooks on the liftgate.
2. Push up on the front sides of the cargo cover.
3. Remove it from the vehicle.
To install the cargo cover:
1. Align the clips on the underside of the cargo cover over the pins on both sides and push down.
2. Reconnect both of the cords to the hooks at the top of the liftgate.
Wagon
Pull the handle toward the rear and up until it engages in the side retainers.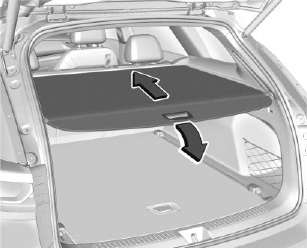 Pull the handle to the rear and down. It rolls up automatically.
Removing the Cargo Cover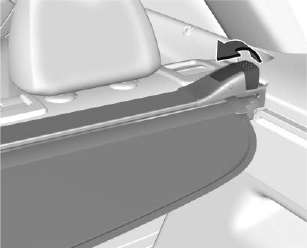 Pull the release lever on the right side up and hold it. Lift the right side and remove from retainers.
Installing the Cargo Cover
Insert the left side of the cargo cover in recess, then pull release lever up.
Hold and insert the right side of the cargo cover in recess and engage.
READ NEXT: